See on Scoop.it – The reading skill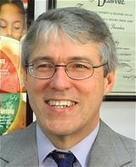 Judith Morais's insight:
Professor Shanahan explores how the teaching of  fiction and nonfiction texts can be integrated into the student's school day. Some interesting ideas:
a. We need to look at how students learn to think. These skills are not developed just through the reading of fiction. For many students, the skills must be taught. And since learning theories have demonstrated that students have issues with transferring their learning, these skills must be taught via various avenues. Developing these skills through the use of non fiction as well as fiction texts will provide students with a wide range of learning experiences.
b. A breakdown to how the use of fiction and nonfiction texts is provided in one of the comments made to the article. The next question that needs exploring is how teachers of content subjects can effectively develop their students literacy during these hours while covering content. Personally I see it as no issue since students read (and write) to explore the development of their own learning in all subjects. The question is whether students are being taught how to read and write for their subjects.
See on www.shanahanonliteracy.com